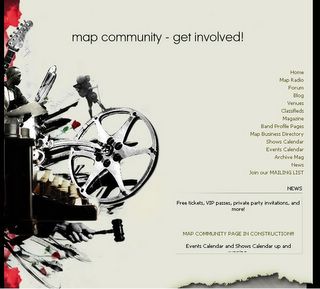 My friend Phil's
new site
just launched. It's a music/art/culture magazine based in Madrid, and geared toward serving Spain's English-speaking expatriate community.
Please check it out!

www.mapmadrid.com

And don't forget about our forum and community site!

http://community.mapmadrid.com/

Thank you for supporting MAP Magazine!

Phillip A. Stark
Director
This is a very cool site and the product of a lot of hard work on the part of Phil and his team. You'll note that Yours Truly has an article beginning on page 43 on the Majic Stick in Detroit, but the whole mag is very interesting and well worth your time to check out.